Promoting history in south-west Wales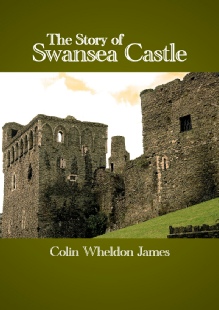 The Story of Swansea Castle
Renowned historian John R Alban states that the book will …
… play an important role in drawing to wider attention the significance of Swansea Castle and its long history and heritage. Most importantly, it reinterprets and reassesses the castle and, in particular, considers it within its wider historical context. … No less intriguing is the discussion of the history of the castle and its site in the post-medieval period, when it was used for a wide variety of different purposes – including a glass works, a town hall, a workhouse, a market, a debtors' prison, a Post Office and newspaper offices – all of which, as the author notes, showed a complete disregard for any concern in respect of tradition, heritage or historic value.
There have been many earlier books written about Swansea Castle, most of which are now out of print, so a new study is long overdue. This work by Colin James is therefore very welcome and presents a fresh new approach to the castle and its history.
The price of The Story of Swansea Castle, which is an A4-sized, illustrated, softback publication, is available at £8 per copy.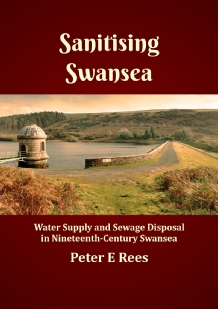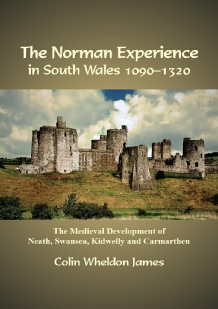 The necessary changes associated with the provision of a system for the supply of pure water to the inhabitants of Swansea, coupled with the disposal of life's inevitable waste materials, would necessarily be directed by the town's administrators. The effect of the growing demands for improved sanitary conditions, and the early responses of the town's corporation, illustrate the organisational and financial changes that would become essential if the demands for the improvements were to be met.
This book by Peter E Rees is now available. It is a 48-page, A4-sized, softback, illustrated publication that sells at £7 per copy.
The Norman Experience in South Wales
This book by Colin Wheldon James considers the character of the Anglo-Normans who invaded, conquered and settled south Wales. It will also look at the character of the conquered population of the area, a race that was the product of centuries-old traditions, and it will consider the response of that race to the position in which it found itself following the arrival of ambitious, land-hungry, pioneering colonists whose behaviour was as foreign as their nationality. It examines the development of towns founded upon the tide of the Anglo-Norman invasion of south Wales, for the creation and growth of such urban communities was so fundamental to Norman success and so alien to Welsh understanding.
The book is a 48-page, A4 sized softback publication, selling at £8 per copy.