Promoting history in south-west Wales

Treasurer: Raymond Savage 1, 3, 4
Ray was born in Birmingham but has spent most of his life in the Swansea area. He studied Chemistry in Swansea and Liverpool. After short spells working for Kraft Foods in Manchester and Duport Steel in Neath he joined International Nickel [INCO (Europe) and which is now called Vale INCO]. Ray worked as a Research Chemist helping in the development of new processes and in some cases taking the new process through all stages from initial bench work to full scale production. There were many changes of role over the years and he completed his working life in the role of Environmental Officer. He retired in 2000. He is interested in music and history, sings in a Male Voice choir and also helps children with their reading in a local primary school. As well as being Treasurer of the Swansea branch of the Historical Association, he is an active member of the branch's Outreach Speakers Group and is secretary of the Llansamlet Historical Society.
Chairman: David Grindrod 2, 5
David grew up and was educated in Sussex where he started his first career: a police constable in the Sussex Police Force. Within a couple of years he moved on to his second career: Health Service Finance. Following this, he moved on to Kent, and then in 1975 to Carmarthen where he worked in assorted Health Service positions until finally retiring from West Wales General Hospital in 2010. So far as committee experience is concerned, David has been treasurer of trade union branches for a part of his career and since his retirement has been chairman of the Friends of Carmarthenshire County Museum and the Carmarthen branch of the University of the Third Age. He is currently manager of the Branch's Outclass Courses Group, treasurer of Cwmduad Community Centre and chairman of the U3A West Wales Network.
Branch Executive Officers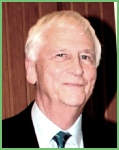 Branch Secretary: Liz McSloy 1, 3, 4, 5
Liz works as a vocational instructor supporting learners to improve their employability. Born in York, her love of history started with a very good (Welsh-born) teacher at secondary school and has continued ever since. Moving to Wales, she gained her honours degree in History part-time at Swansea University. When not acting as a taxi-driver for her daughters or coaching minis' rugby, Liz is currently researching the growth of Pontardawe in the nineteenth century. As well as being branch secretary and a Community Outreach speaker for the branch, Liz is also the branch's events secretary and a member of the editorial team. As well as being the Branch Secretary, Liz is also the manager of the Outreach Speaker's Group.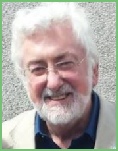 Vice-Chairman: Colin Wheldon James 1, 2, 3, 4, 5
Colin is an Honorary Fellow of the Historical Association. A previous chairman of the Branch, he was formerly chairman of the HA's Branches & Members Committee and a Trustee of the Association. He is currently the editor of Chronicle (the branch magazine) and other branch publications. Colin is a History graduate of the University of Wales Swansea, where he also gained a Diploma in Local History. Until retirement he lectured Medieval European History at Swansea University's Department of Adult Continuing Education. He holds membership of the Royal Historical Society, the Royal Institution of Chartered Surveyors, the British Academy of Songwriters, Composers and Authors, and is chairman of the Llansamlet Historical Society. His published works include matters of medieval European history and British social history. His latest published works are The Story of Swansea Castle, The Norman Experience in South Wales 1090–1320, and The Story of Medieval Swansea, all of which are available via the Branch. He is also the editor of East Side Story, a collection of memories of people of the St Thomas district of Swansea.