Outclass Learning
The Branch's contribution to the Lifelong Learning experience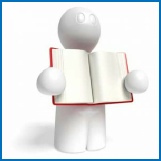 Previous history courses
Colin Wheldon James
Turning Points in the Middle Ages
Life in the Middle Ages
1066 and All That History
A History of Medieval Swansea
The Administration of 19th-Century Swansea
The Victorian World, 1837-1901
Meet the Vikings
The Black Death
Colin Wheldon James & Peter Rees
Church and Cloister in Medieval Wales, 500-1500
Richard Lewis
A Political History of Europe 1815-1890
France 1787-1871
Revolutions in France 1780-1848
Dynasties, Intrigue and the Hollow Crown 1397-1485
The Wars of the Roses in England and Wales, 1447-1499
A History of Welsh Art
American Political History 1917-2017
Anthea Symonds
The 1930s: Poverty, Modernism and Radicalism
The 1940s: The People's War, the People's Peace
The 1950s: End of Empire, Beginning of Revolution
The Historical Association is committed to adult learning and promoting history at all levels. Our courses are a brilliant way to learn about a new topic or to meet people similarly interested in history. All of the classes are taught by experienced tutors, knowledgeable in their subject, and class discussion is very much encouraged.
History courses
Beginning in January 2018
Start: Monday 8 January 2018, 10.30am
Topic: The Normans in Europe
Tutors: Colin Wheldon James and Peter Rees
Venue: Canolfan y Bont, Pontardulais
Start: Monday 8 January 2018, 2.00pm
Topic: The 1960s: Revolution!
Tutor: Dr Anthea Symonds
Venue: The National Waterfront Museum
Start: Tuesday 9 January 2018, 10.30am (enrolment at Morriston Library at 10.30am on Tuesday 12 December 2017)
Topic: A History of the Parish of Llangyfelach from Antiquity to Modern Times
Tutor: Jeff Childs
Venue: Morriston Library
Start: Wednesday 10 January 2018, 6.30pm
Topic: The Rise and Fall of Liberal Government in Victorian Britain
Tutor: Richard Lewis
Venue: Forge Fach, Clydach
Each course is 10 weeks long. And each lecture lasts 2 hours, with a tea/coffee break.
As well as being informative, these courses are for your enjoyment. They are taught in a friendly manner and no prior knowledge of the subject is necessary.
There are no essays to write, but discussion is encouraged (but not compulsory).