Promoting history in south-west Wales

Outclass Learning
Courses in the Community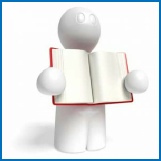 The Branch's contribution to the Life-Long Learning experience
The Historical Association is committed to adult learning and promoting history at all levels. Our courses are a brilliant way to learn about a new topic or to meet people similarly interested in history. All of the classes are taught by experienced tutors, knowledgeable in their subject, and group discussion is very much encouraged.
Courses in the Community
Our Courses in the Community have become very popular over the past few years and the Outclass Learning Group is looking forward to being able to provide more courses for you. Each lecture lasts for 2 hours (with a break halfway through). The courses are delivered in a friendly yet informative manner and discussion is welcomed. There are no essays to write.
Our Outclass Tutors are:
Two courses will be starting soon:
The Game Changers: Social Reform and Political Change – Pioneers and Rebels
Tutor: Dr Anthea Symonds
Wednesday 20 September 2023 for 4 weeks. 2pm–4pm
The Environment Centre, Swansea.
£12.
Beyond the Liberal Consensus: A Political History of the American Presidency, 1876 to the Present
Tutor: Richard Lewis
Wednesday 4 October 2023 for 10 weeks. 1.30pm–3.30pm
The Waterfall Suite, Forge Fach Community Centre, Clydach.
£30.
For further information, contact: dbgha@aol.com 01267 281581 07773 088337



Dr Anthea Symonds Jeff Childs Dr Anne Kelly Richard Lewis Colin Wheldon James